Syria
From the Al-Haramain hotel to the desert ruins of Palmyra, Syria's isolation has given it an ingenuous charm.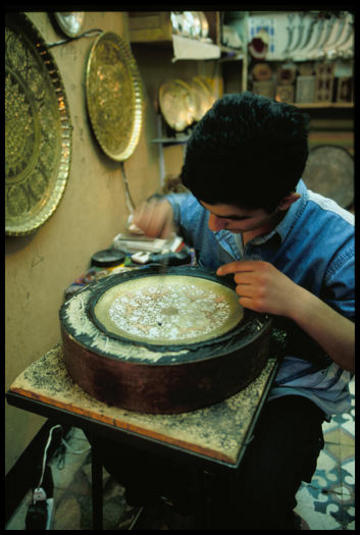 Inlaid metal plates and wooden boxes are the stock souvenirs for Damascus. Here, a boy hammers away for a living in a storefront, doubling as an advertisement for the wares.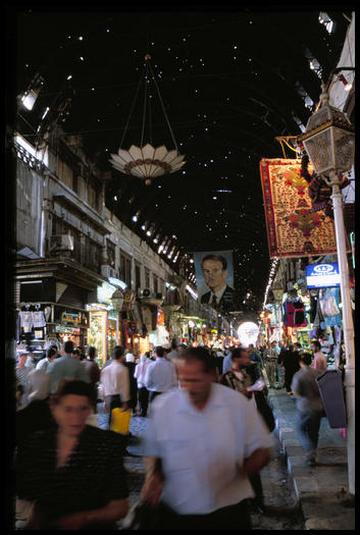 The main Souq in central Damascus.